Italian Dinner In The Food Tent


Saturday 11:00 A.M. until 7:00 P.M.
Sunday 11:00 A.M. until 4:00 P.M. (or the food runs out!)

In honor of Mothers' Day, mothers will receive a carnation with their Italian dinner on Sunday.


---

Adult Italian Dinner: $12.00
Children 12 & Under Italian Dinner (Smaller Portions): $7.00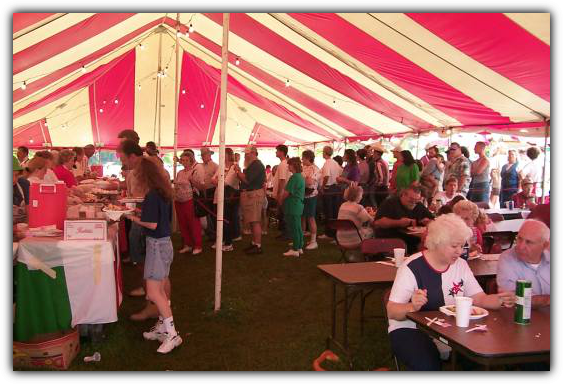 Over 3,000 Italian Dinners will be served in the giant Food Tent during the two-day Festival. We will have 900 pounds of meatballs and 800 pounds of Italian sausage ready to go, along with fresh spaghetti, salad and garlic bread.
Salad (lettuce with Italian dressing)
Spaghetti
Meatballs
Italian Sausage
Garlic Bread
Iced Tea Or Ice Water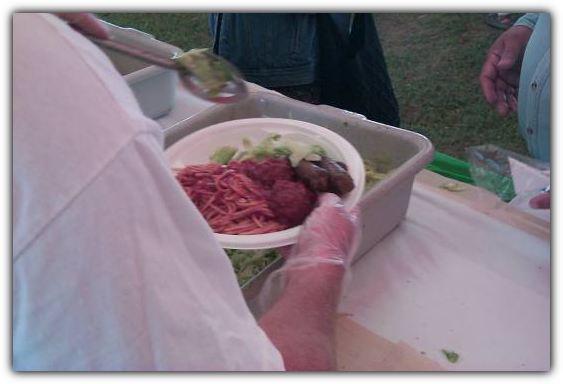 Important Note
Payment for the Italian Dinners is by ticket (or coupon) which must be purchased from the Ticket/Information Booth (located near the front of the giant Food Tent). No payment is possible in the Food Tent itself, so please remember to purchase your Italian Dinner tickets at the Ticket/Information Booth before getting in line for the best alfresco dining experience in Oklahoma.
The only drinks available in the Food Tent are Iced Tea and ice water. You may purchase soft drinks from the soft drink wagons (one will be located very close to the giant Food Tent) or one of the food concession vendors located around the Festival grounds, or beer from one of the beer concession vendors located around the Festival grounds, and bring those drinks into the Food Tent to enjoy with your meal.
---