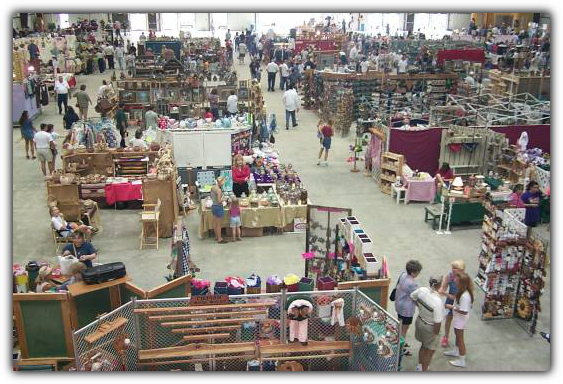 1999 was our first year to provide spaces in the new Expo Center building - a massive 195' X 225' multi-purpose arena!
Fine Arts will be represented by paintings of various types and sculpture and possibly other forms of artistic expression. You wll find both regular "crafters" (hand-made products) and commercial merchandise exhibitors - ranging from cabinets to outdoor furniture, mountain dulcimers, quilts, pottery, a blacksmith, handmade Indian jewelry, windchimes and cypress Adirondack chairs, hand-woven baskets, soaps, lotions, candles, hand-blended spices, air-brush painting, caricatures - just to name a few!
If you want to apply for rental of space to exhibit your arts (paintings, sculpture, etc.) or crafts (hand-made products) or commercial (not hand-made) merchandise, please contact us.