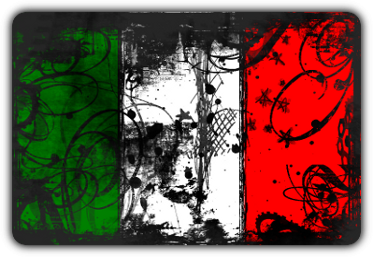 Benvenuti alla Festa Italiana!

Il Festival Italiano ha luogo alla fiera della contea di Pittsburg (centro dell'esposizione regionale e provinciale) sotto gli auspici della fondazione "Festa Italiana" di McAlester, Inc. - Fondazione caritatevole, senza scopo di guadagno.

La festa Italiana si celebra ogni anno nel fine settimana (sabato e domenica), in occasione della giornata della rimembranza. Si celebra anche l'arrivo delle migliaia di italiani che all'alba del ventesimo secolo stabilirono la loro residenza nella parte sud-orientale del territorio dell' Oklahoma, per lavorare nelle miniere di carbone.


---

The Italian Festival of McAlester, Oklahoma (USA), has been one of the finest annual events in Oklahoma since its inception in 1971. Held on Saturday and Sunday, the Festival draws thousands of visitors to the fairgrounds of the Pittsburg County Expo Center for the two-day event. Join the many thousands who enjoy delicious Italian Food in the Food Tent and the Sandwich Tent, a variety of other foods from dozens of concessionaires, live entertainment for all ages, shopping among the hundreds of vendors, craft show booths and fine arts booths.

Don't miss the most exciting weekend of Spring in the rolling hills of beautiful southeastern Oklahoma - only a pleasant May drive from Tulsa or Oklahoma City in Oklahoma, Fort Smith or Little Rock in Arkansas, Dallas or Fort Worth in Texas! Come join the fun as we celebrate and honour the living heritage of the many Italian families of the McAlester area in the heartland of America - you'll be glad you did!


Recent News
This year we will be raffling off a one-of-a-kind McAlester Italian Festival quilted throw fashioned from our previous years t-shirts. Tickets may be purchased 1 for $1, or 6 for $5.

Donations: The McAlester Italian Festival has given back to the community in giving 2 scholarships out in partnership with ... Clinic, the Emergency Youth Shelter, Baca, the Fairgrounds Authority, the Stuart Booster Club and Autism ...



---
Platinum Sponsors
The Bank N.A.
First National Bank of McAlester
Paul McDaniel Enterprise
Gold Sponsors
Silver Sponsors
---
---